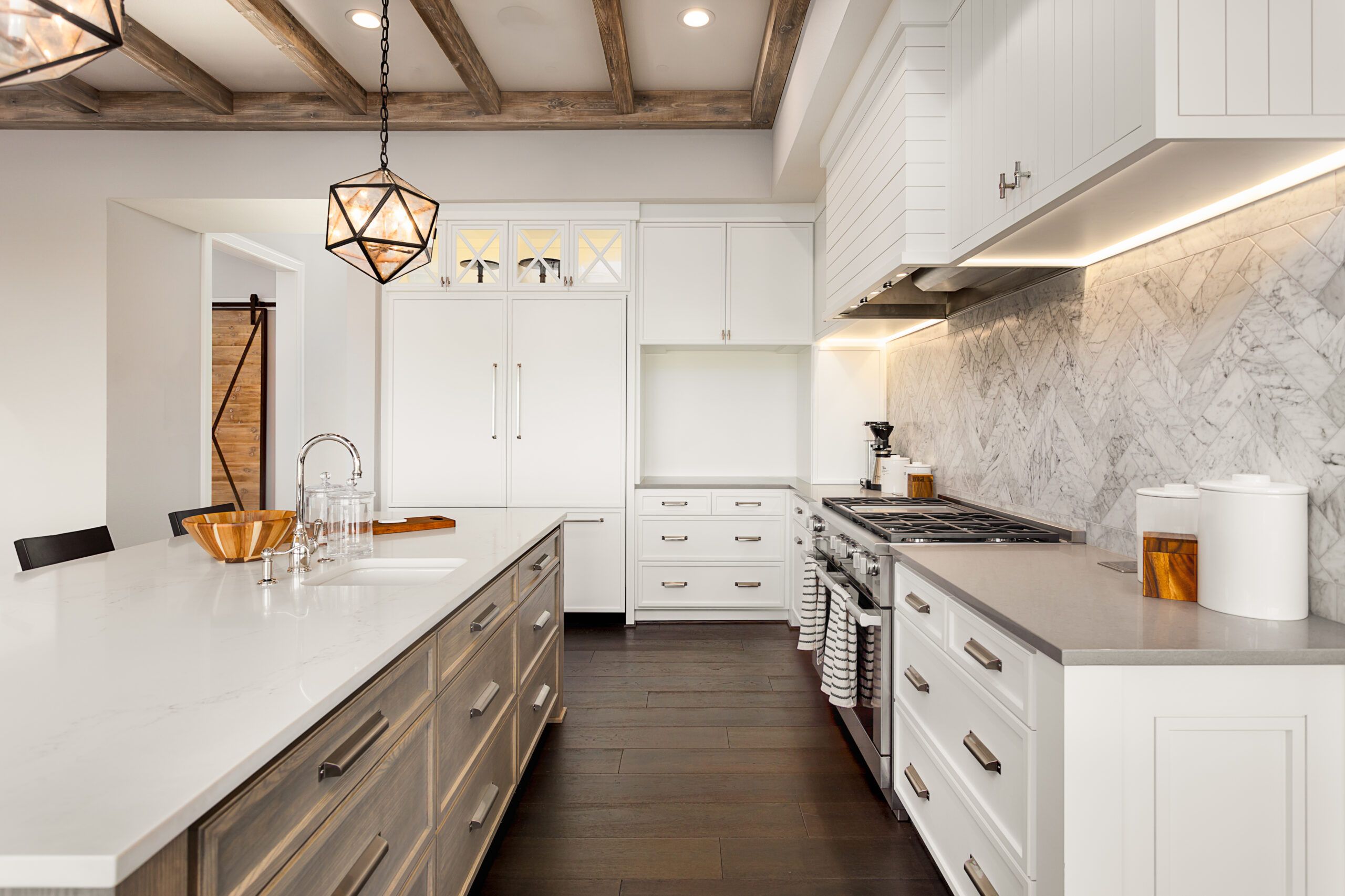 Increase the Resale Value of Your  Home with a Kitchen Remodel 
Whether or not you are looking to list your home soon or sometime in the future, you are always probably wondering what you could do to increase the value of your home. Many homeowners are opting for smaller remodeling projects such as bathroom updates or exterior upgrades, which do increase the value but do not entice buyers as much as they hoped. The best investment you can make in your home to increase its value is a kitchen remodel.
How Kitchen Remodels Increase Value
Kitchens have been the heart of the home since the beginning of time. In most cases, it is never a bad idea to remodel your kitchen, whether or not you are looking to sell now or in the upcoming years. Prospective homebuyers tend to look particularly closely at kitchens; many people see a well-maintained kitchen as a sign of a well-maintained home. The 2021 Cost vs. Value Report from Remodeling Magazine ranks kitchen remodels as the third-best home improvement project to recoup costs.
Yes, a kitchen remodel will increase your home's value, but it is essential not to forget your return on investment. Though it is never guaranteed to get 100% ROI, there is still much to gain from improving your kitchen. A kitchen remodel can improve many aspects of your life, from increasing your home's value to your quality of life.
Best Updates for Increased Value
Below are some of the kitchen improvements that bring in the best results when wanting to increase your home's value or potentially sell your home.
Cabinets: Replace old cabinets with new ones that have modern features like all wood construction and soft-close doors.  
Countertops and backsplashes: Update granite countertops for high-end remodels or quartz for a less costly option. Colorful backsplash tiles can improve the atmosphere and overall appeal despite a small change.  
Appliances and light fixtures: Switch to smart and energy-efficient appliances, like inverter fridges and LED lights, as more homebuyers prefer eco-friendly options.  
Kitchen sink: Match the kitchen sink and faucets to new drawer pulls and countertops. You should also consider an apron sink!
Contact Tri-State Kitchens
If you are interested in remodeling your kitchen to increase value or just to increase the love for your kitchen, Tri-State Kitchens offers expert kitchen design and remodeling services. For more information or to get started today, be sure to give us a call or fill out our online contact form!