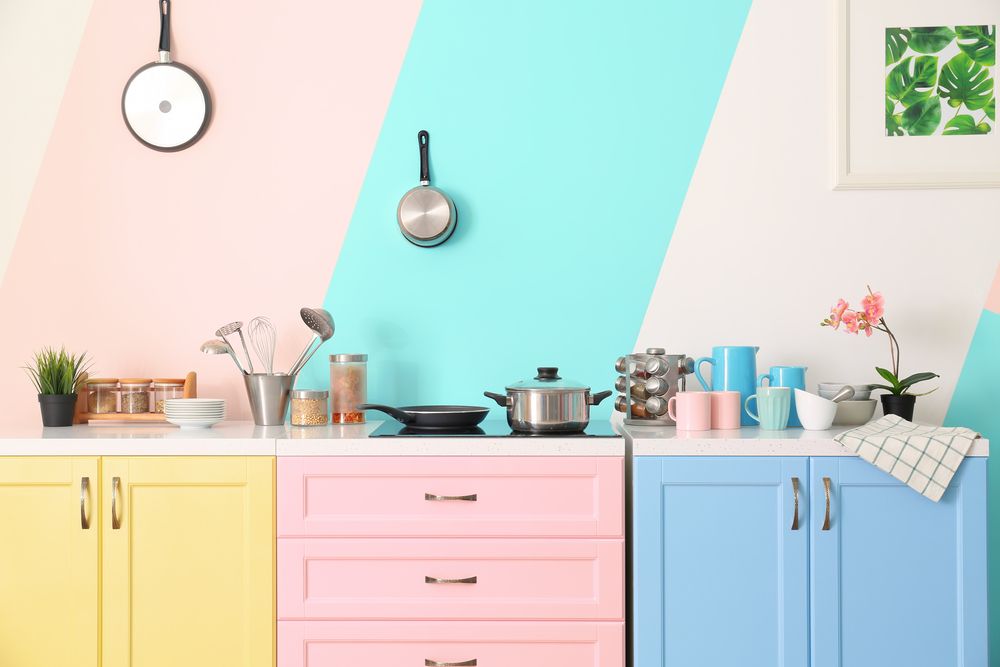 What Are the Best Color Schemes for Your Kitchen/Bathroom?
Thinking about making a change to your kitchen or bathroom soon? There are a variety of methods to take when giving your kitchen or bathroom a facelift! Read our blog for basic colors and accent suggestions to help in the process.
Kitchen Color Schemes
GRAY
Gray is a neutral color that has grown in popularity over the years. While gray can be a tough color to work with, with the right shade of gray & contrasting colors, it can bring out the best in a kitchen. Fortunately, gray is a color that blends with many other colors as It can also work well as a countertop or cabinet colors.
BLUE
Blue can serve as an excellent color scheme for any kitchen. When utilizing shades of blue, it can help create a crisp, and welcoming look to any home. cabinets, or as an accent. Blue can be a very rich tone and can easily take over a room if not used in moderation however, while dark blues also work well in kitchens it is important to provide a neutral or lighter accent to the room.
YELLOW
Yellow is an incredibly vibrant color that can help brighten any room. Since it can be an overpowering color, yellow is ideal for smaller spaces or as an accent, as the color can help to make a room feel larger. Yellow pairs well with neutral colors such as gray or white.
GREEN
There are a variety of different shades to green to utilize depending on the specific look of your kitchen along with the overall aesthetic that you gave in mind. If you are looking for a color that goes well with a hardwood floor or white accents; dark, or olive green can help complement your floor or any neutral colors you plan on working with.
Bathroom Color Schemes
Eggshell White
If a bright white is a bit too much for your bathroom, it may be beneficial to look into a warmer shade of white such as eggshell. This off-white color can help add warmth to any living space. Eggshell is also an exceptionally durable color in terms of longevity, and maintenance needs! This neutral color pairs well with softer colors such as pink, lavender, and more.
Taupe
Taupe is essentially a dark grayish brown. While grays are still a popular option, this color can complement a variety of colors such as pink, white, dark brown, as well as hardwood floors and darker cabinets.
CONTACT THE KITCHEN REMODELING EXPERTS
If you are looking to make a change, whether large or small, give the experts at Tri-State Kitchens a call! For help planning out your dream kitchen, our incredible team allows us to work on projects of all shapes and sizes.
We pride ourselves in meeting challenges of the ever-changing detail that drives today's remodeling business, contact us directly on our site for a Free Quote or call today at 603.595.4339!